In Progress:
36. Menezes F.C., Fung S., Jaqueline de Moura D., Siqueira N.M., Scheibel J.M., Guvendiren M., Kohn J., Soares R.M.D., Aligned PCL-based fiber mat scaffolds modified with gelatin and hydroxyapatite increased alkaline phosphatase activity in human mesenchymal stem cells (hMSC), in review.
35. Marklein R.A., Lam J., Guvendiren M., Sung K.E., Bauer S.R., Functionally-relevant morphological profiling: a tool to assess cellular heterogeneity, Trends in Biotechnology, in revision.
34. Liaw C-Y.; Shen J., *Guvendiren M., Engineering hydrogels for in vitro tissue models, in prep for Advanced Healthcare Materials.
33. Guvendiren M., Dube K., Molde J., Fung S., Damodaran V.B., Kohn J., 3D printable biodegradable polymers with user defined and tunable bioactivity, in prep.
32. Shen J, *Guvendiren M., Dynamic hydrogels to manipulate cellular function, in prep for Bioactive Materials.
Published:
–––––––––––––––––––––––––––––––––––––––––––––––––––––––––––––––––––––––––––––––––––––––––––––––––––––
31. Guvendiren M., Fung S., De Maria C., Montemurro F., Vozzi G., Kohn J., The control of stem cell morphology and differentiation using three-dimensional printed scaffold architecture , MRS Communications, 2017, published online. Abstract
​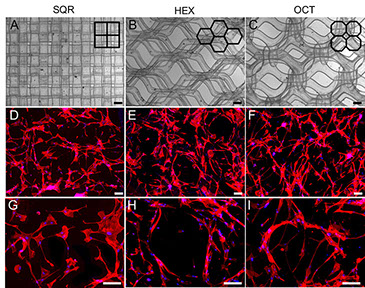 –––––––––––––––––––––––––––––––––––––––––––––––––––––––––––––––––––––––––––––––––––––––––––––––––––––
30. Liaw C-Y., *Guvendiren M., Current and emerging applications of 3D printing in medicine, Biofabrication, 2017, 9: 024102. Abstract
​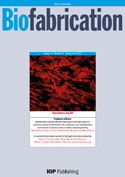 –––––––––––––––––––––––––––––––––––––––––––––––––––––––––––––––––––––––––––––––––––––––––––––––––––––
29. Ji S., *Guvendiren M., Recent advances in bioink design for 3D bioprinting of tissues and organs, Frontiers in Bioengineering and Biotechnology, 2017, 5:23 (1-8). Article
​

–––––––––––––––––––––––––––––––––––––––––––––––––––––––––––––––––––––––––––––––––––––––––––––––––––––
28. Goyal R., Vega M., Pastino A., Singh S., Guvendiren M., Kohn, J., Murthy, N.S., Schwarzbauer, J.E., Development of hybrid scaffolds with natural extracellular matrix deposited within synthetic polymeric fibers, Journal of Biomedical Materials Research Part A, 2017, 105(8):2162-2170. Abstract
​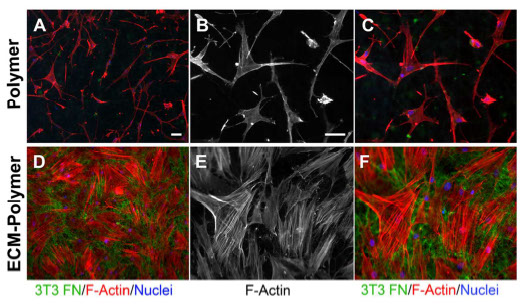 –––––––––––––––––––––––––––––––––––––––––––––––––––––––––––––––––––––––––––––––––––––––––––––––––––––
27. Lampi M., Guvendiren M., Burdick J., Reinhart-King C., Photopatterned hydrogels to investigate endothelial cell response to matrix stiffness heterogeneity, ACS Biomaterials Science and Engineering, 2017. Article ASAP
​

–––––––––––––––––––––––––––––––––––––––––––––––––––––––––––––––––––––––––––––––––––––––––––––––––––––
26. 1Goyal R., 1Guvendiren M., Freeman O., Mao Y., Kohn J., Optimization of polymer-ECM hybrid scaffolds for tissue engineering: Effect of cells and culture conditions on polymeric nanofiber mats, Journal of Functional Biomaterials, 2017, 8(1): 1-14. [1 Equal contribution] Article
​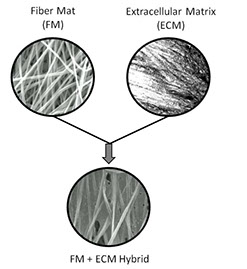 –––––––––––––––––––––––––––––––––––––––––––––––––––––––––––––––––––––––––––––––––––––––––––––––––––––
25. *Guvendiren M., Molde J., Soares R.M.D., Kohn J., Designing biomaterials for 3D printing, ACS Biomaterials Science and Engineering, 2016, 2(10):1679-1693. [Abstract]. [* Corresponding Author] Abstract
​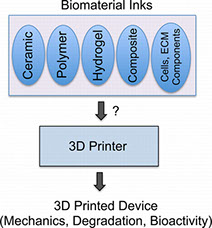 –––––––––––––––––––––––––––––––––––––––––––––––––––––––––––––––––––––––––––––––––––––––––––––––––––––
24. 1Groen N., 1Guvendiren M., Rabitz H., Welsh W.J., Kohn J., de Boer J., Stepping into the omics era: Opportunities and challenges for biomaterials science and engineering, Acta Biomaterialia, 2016, 34:133-142. Abstract [1Equal Contribution] Abstract
​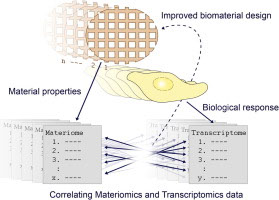 –––––––––––––––––––––––––––––––––––––––––––––––––––––––––––––––––––––––––––––––––––––––––––––––––––––
23. 1Viswanathan P., 1Guvendiren M., Chua W., Telerman S.B., Liakath-Ali K., Burdick J.A., Watt F.M., Mimicking the topography of the epidermal-dermal interface with elastomer substrates, Integrative Biology, 2016, 8(1):21-29. Abstract [1Equal Contribution] Abstract
​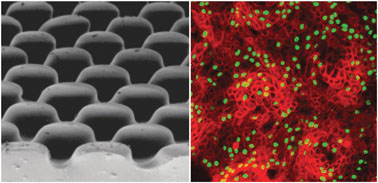 –––––––––––––––––––––––––––––––––––––––––––––––––––––––––––––––––––––––––––––––––––––––––––––––––––––
22. Guvendiren M., Reaction-diffusion dynamics induced surface instabilities, in Polymer Surfaces in Motion, Unconventional Patterning Methods, Eds: Rodrigues-Hernandez J, Drummond C., 2015, Springer. Book
​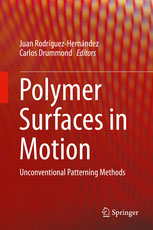 –––––––––––––––––––––––––––––––––––––––––––––––––––––––––––––––––––––––––––––––––––––––––––––––––––––
21. Guvendiren M., Burdick J.A., Hydrogels with dynamically tunable properties, in Integrative Mechanobiology: Micro and Nano Techniques in Cell Mechanobiology, Eds: Sun Y, Kim DH, Simmons CA, 2015, Cambridge University Press. Book
​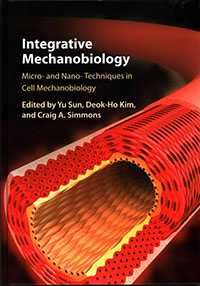 –––––––––––––––––––––––––––––––––––––––––––––––––––––––––––––––––––––––––––––––––––––––––––––––––––––
20. Guvendiren M., Perepelyuk M., Wells R.G., Burdick J.A., Hydrogels with differential and patterned mechanics to study stiffness mediated myofibloblastic differentiation of hepatic stellate cells, Journal of the Mechanical Behavior of Biomedical Materials, 2014, 38:198-208. Article
​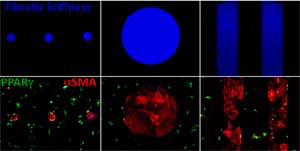 –––––––––––––––––––––––––––––––––––––––––––––––––––––––––––––––––––––––––––––––––––––––––––––––––––––
19. 1Bian L., 1Guvendiren M., Mauck R.L., Burdick J.A., Hydrogels that mimic developmentally relevant matrix and N-cadherin interactions enhance MSC chondrogenesis, Proceedings of the National Academy of Sciences (PNAS), 2013, 110:10117-10122. [1Equal Contribution] Abstract
​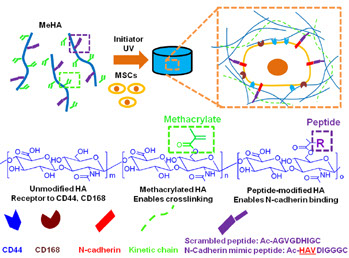 –––––––––––––––––––––––––––––––––––––––––––––––––––––––––––––––––––––––––––––––––––––––––––––––––––––
18. Guvendiren M., and Burdick J.A., Engineering synthetic hydrogel microenvironments to instruct stem cells, Current Opinion in Biotechnology, 2013, 24:841-846. Article
​
–––––––––––––––––––––––––––––––––––––––––––––––––––––––––––––––––––––––––––––––––––––––––––––––––––––
17. Khetan S., Guvendiren M., Legant W.R., Cohen D.M., Chen C.S., Burdick J.A., Degradation-mediated cellular traction directs stem cell fate in covalently crosslinked three-dimensional hydrogels, Nature Materials, 2013, 12:458-465. Abstract / Article
​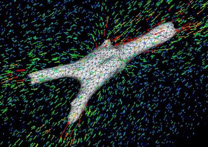 –––––––––––––––––––––––––––––––––––––––––––––––––––––––––––––––––––––––––––––––––––––––––––––––––––––
16. Guvendiren M., and Burdick J.A., Stem cell response to spatially and temporally displayed reversible surface topography, Advanced Healthcare Materials, 2013, 2:155-164. Abstract (Highlighted as back cover)
​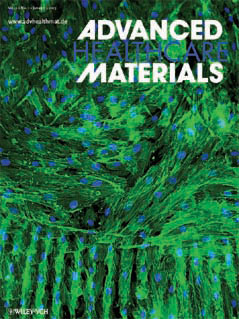 –––––––––––––––––––––––––––––––––––––––––––––––––––––––––––––––––––––––––––––––––––––––––––––––––––––
15. Guvendiren M., and Burdick J.A., Stiffening hydrogels to probe short- and long-term cellular responses to dynamic mechanics, Nature Communications, 2012, 3:792. Abstract
​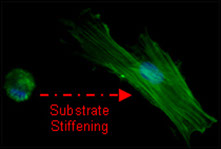 –––––––––––––––––––––––––––––––––––––––––––––––––––––––––––––––––––––––––––––––––––––––––––––––––––––
14. Guvendiren M., Lu H., Burdick J.A., Shear thinning hydrogels for biomedical applications, Soft Matter, 2012, 8:260-272. Abstract
​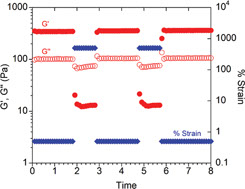 –––––––––––––––––––––––––––––––––––––––––––––––––––––––––––––––––––––––––––––––––––––––––––––––––––––
13. Guvendiren M., Soshinski A.A., Gambogi R.J., Yang S., Calcium carbonate composite hydrogel films: particle packing and optical properties, Journal of Polymer Engineering and Science, 2012, 52(6):1317-1324. Article
​
–––––––––––––––––––––––––––––––––––––––––––––––––––––––––––––––––––––––––––––––––––––––––––––––––––––
12. Guvendiren M., Purcell B., Burdick J.A., Photopolymerizable systems, in Polymer Science: A Comprehensive Reference, Volume 9: Polymers in Biology and Medicine, Eds: Moeller M, Matyjaszewski K, 2012, Elsevier. Book
​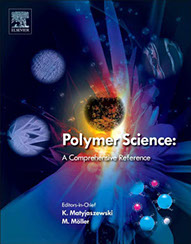 –––––––––––––––––––––––––––––––––––––––––––––––––––––––––––––––––––––––––––––––––––––––––––––––––––––
11. Guvendiren M., Burdick J.A., Yang S., Solvent induced transition from wrinkles to creases in thin film gels with depth-wise crosslinking gradients, Soft Matter, 2010, 6:5795-5801. Abstract
​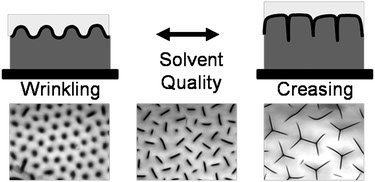 –––––––––––––––––––––––––––––––––––––––––––––––––––––––––––––––––––––––––––––––––––––––––––––––––––––
10. Ramanan V., Katz J.S., Guvendiren M., Cohen E., Marklein R.A., Burdick J.A., Photocleavable side groups to spatially alter hydrogel properties and cellular interactions, Journal of Materials Chemistry, 2010, 20:8920-8926. Abstract
​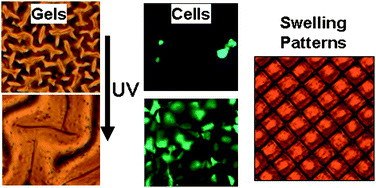 –––––––––––––––––––––––––––––––––––––––––––––––––––––––––––––––––––––––––––––––––––––––––––––––––––––
9. Guvendiren M., and Burdick J.A., The control of stem cell morphology and differentiation by hydrogel surface wrinkles, Biomaterials, 2010, 31:6511-6518. Abstract
​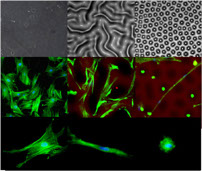 –––––––––––––––––––––––––––––––––––––––––––––––––––––––––––––––––––––––––––––––––––––––––––––––––––––
8. Guvendiren M., Burdick J.A., Yang S., Kinetic study of swelling-induced surface pattern formation and ordering in hydrogel films with depth-wise crosslinking gradient, Soft Matter, 2010, 6(9):2044-2049. Abstract
​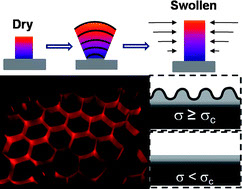 –––––––––––––––––––––––––––––––––––––––––––––––––––––––––––––––––––––––––––––––––––––––––––––––––––––
7. Guvendiren M., McSwain R.L., Mates T.E., Shull K.R., Welding kinetics in a miscible blend of high-Tg and low-Tg polymers, Macromolecules, 2010, 43:3392-3398. Abstract
​

–––––––––––––––––––––––––––––––––––––––––––––––––––––––––––––––––––––––––––––––––––––––––––––––––––––
6. Guvendiren M., Yang S., Burdick J.A., Swelling induced surface patterns in hydrogels with gradient crosslinking density, Advanced Functional Materials, 2009, 19(19):3038-3045. Abstract (Highlighted as frontispiece)
​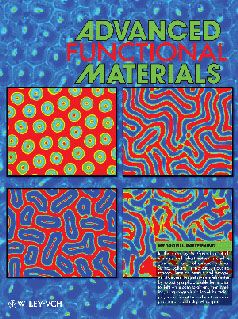 –––––––––––––––––––––––––––––––––––––––––––––––––––––––––––––––––––––––––––––––––––––––––––––––––––––
5. Guvendiren M., Heiney P.A., Yang S., Precipitated calcium carbonate hybrid hydrogels: structural and mechanical properties, Macromolecules, 2009, 42(17):6606-6613. Abstract
​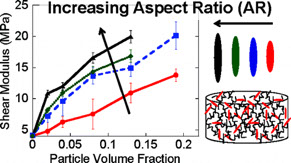 –––––––––––––––––––––––––––––––––––––––––––––––––––––––––––––––––––––––––––––––––––––––––––––––––––––
4. Guvendiren M.; Brass D., Messersmith P.B., Shull K.R., Adhesion of DOPA-functionalized model membranes to hard and soft surfaces, Journal of Adhesion, 2009, 85(9):631-645. Article
​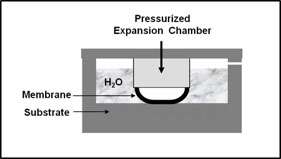 –––––––––––––––––––––––––––––––––––––––––––––––––––––––––––––––––––––––––––––––––––––––––––––––––––––
3. Guvendiren M., Messersmith P.B., Shull K.R. Self-assembly and adhesion of DOPA-modified methacrylic triblock hydrogels, Biomacromolecules, 2008, 9(1):122-128. Article
​
–––––––––––––––––––––––––––––––––––––––––––––––––––––––––––––––––––––––––––––––––––––––––––––––––––––
2. Guvendiren M., and Shull K.R., Self-assembly of acrylic triblock hydrogels by vapor phase solvent exchange, Soft Matter, 2007, 3(5):619-626. Abstract
​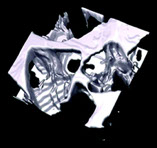 –––––––––––––––––––––––––––––––––––––––––––––––––––––––––––––––––––––––––––––––––––––––––––––––––––––
1. Guvendiren M., Bayboru E., Ozturk T., Effects of additives on mechanical milling and hydrogenation of magnesium powders, International Journal of Hydrogen Energy, 2004, 29(5):491-496. Abstract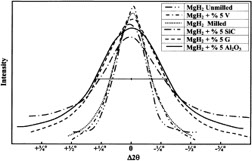 –––––––––––––––––––––––––––––––––––––––––––––––––––––––––––––––––––––––––––––––––––––––––––––––––––––